About me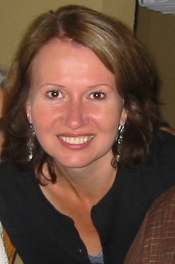 CLINCAL EXPERIENCE
My training and background is primarily in addictions and working with individuals that suffer from substance abuse and mental health issues (dual diagnosis), but I also work with individuals struggling with trauma, low self-esteem and confidence, and family of origin issues. I am trained in PIT (Post Induction therapy) which explores the inner child and treating trauma wounds from childhood, EMDR for trauma work, and SE (Somatic Experiencing) a gentle approach incorporated into the therapeutic process, CBT (Cognitive Behavior Therapy) to change negative self-talk, and Terry Real's approach to couple's counseling. Most importantly, I work with clients to have a better relationship with themselves so that life becomes one to enjoy, not endure.
EDUCATION AND PROFESSIONAL TRAINING
I received my Bachelor of Arts with a Major in Psychology from St. Edwards University and a Master of Science in Social Work (MSSW) from the University of Texas in Austin, Texas.

Click here for a list of the courses I have taken and certifications.

LICENSES
I am a Licensed Clinical Social Worker (LCSW) in the state of Texas, license # 40270. The Texas Board of Social Work Examiners is the regulatory body for all social workers in the state, and can answer any questions you may have regarding licensure.
I am a member of the National Association of Social Workers (NASW).

TEACHING AND SUPERVISION
I am an adjunct professor at St. Edwards University giving courses aimed at increasing awareness of the particular challenges and obstacles faced by the marginalized and the disenfranchased. This includes veterans, those with mental health problems, and minorities (gender, ethnicity, and sexual orientation). And I provide supervision for graduates in the process of acquiring a clinical license in counselling.