Insurance and Fees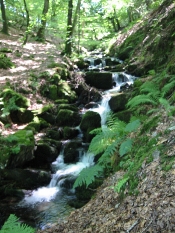 FEES
I fully understand that especially for those early in recovery, money can be a difficult issue. That is why I am committed to keeping my fees as low as possible to allow everyone to take advantage of therapeutic services and find the help they need.

Fees for services are as follows:

Initial consultation of 20 – 30 minutes – No Charge
50 minute individual therapy session – $140.00
60 minute couples or family therapy session – $140.00

I also have a sliding scale based on income and need.


PAYMENT
Payment is collected at the end of each session. I accept cash, checks and all major credit and debit cards.

INSURANCE
I am currently accepting:
• Aetna
• Alliance Work Partners / Workers Assistance Program
• Blue Cross Blue Shield (BCBSTX)
• Medicare

I can also provide you with a monthly statement that includes all of the information you may need to file with your insurance company for reimbursement. Please be aware that all insurance plans vary, and that you should contact your insurance company before coming to seeing me.

Your insurance carrier will be able to give you the information you need for out-of-network behavioral health coverage and inform you about whether or not your sessions will be covered, what percentage will be covered, and their procedures for reimbursement.